Silent Disco Headsets to hire throughout the UK!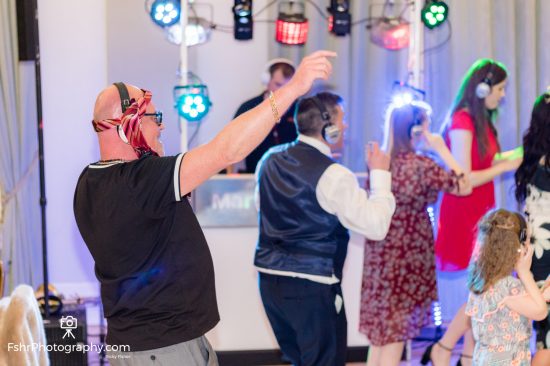 We have silent disco headsets!
Our Silent Disco headsets are very well designed and give off a great sound, with a very nice bass response. We have been supplying Silent Disco headsets to events all over the United Kingdom for over 14 years, at events both large and small scale. There isn't anywhere that a Silent Disco would feel out of place. 
Our three channel headsets have built in LED lights that turn either blue, red or green depending on what channel you are listening to. They also fit comfortably on the head, again with adjustable headbands. These have a button press volume control, one press to increase the volume – or hold in to decrease the volume. 
We would love to provide your next event with our amazing headphones.
Contact us today to see how we can meet your requirements. Prices start from just £130! (For 25 headphones) 
Silent Disco is
fun
affordable
for everybody
for any-age
great add-on
SPECIAL HIRE OFFER FOR MEDIUM SIZE PARTIES!
100 headphones, delivered on a Friday - collected on a Monday
£
205
(Plus refundable deposit of £100)
100 LED Three Channel Silent Disco Headphones

Includes Delivery & Collection by DPD courier