Silent Disco headphone hire throughout the UK including Newcastle & surrounding areas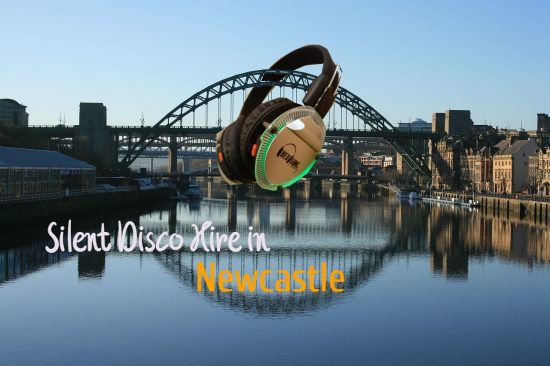 The Lads and Lasses LOVE Silent Disco!
Welcome to our Silent Disco Hire service in Newcastle Upon Tyne, the vibrant heart of North East England!
Newcastle Upon Tyne is known for its lively atmosphere and rich culture, making it the perfect place to throw an unforgettable party or event. And with our state-of-the-art Silent Disco equipment rental, you can party without disturbing your neighbors or attracting noise complaints.
Our wireless headphones come with three channels, allowing your guests to switch between different DJs or music genres seamlessly. Whether you're planning a birthday bash, corporate event, wedding, or festival, our Silent Disco Hire service has got you covered. With three channels to choose from, you could have one dedicated to classic Newcastle anthems like "Fog on the Tyne" by Lindisfarne or "Seventeen Going Under" by Sam Fender. Whatever you choose, you can guarantee that everyone will have a great time, no matter their musical preference.
Our system is very easy to setup, it can be done in minutes. And if you're unsure about anything, don't worry – we provide easy-to-follow instructions, so you can easily connect your music source and start the party.
Newcastle Upon Tyne is a city that loves to party, and we take pride in our top-quality equipment, ensuring that every headphone is thoroughly cleaned and disinfected before and after each use. This guarantees that your guests can dance with peace of mind, knowing that they're using a safe and hygienic product.
So why wait? Contact us today and book our Silent Disco Hire service for your next event in Newcastle Upon Tyne. Whether you're partying in the city centre or exploring the surrounding areas like Gateshead, Whitley Bay, or Tynemouth, our cutting-edge wireless headphones will allow you and your guests to dance the night away without any worries!
Silent Disco is
fun
affordable
for everybody
for any-age
great add-on
Some venues in & around Newcastle that our headphones have once been..
SPECIAL HIRE OFFER FOR NEWCASTLE PARTIES!
25 headphones, delivered on a Friday - collected on a Monday
£
110
(Plus refundable deposit of £80)
25 LED Three Channel Silent Disco Headphones

Includes personal Delivery & Collection by us!

We would be happy to run through the setup in person!