Silent Disco headphone hire throughout the UK including London & surrounding areas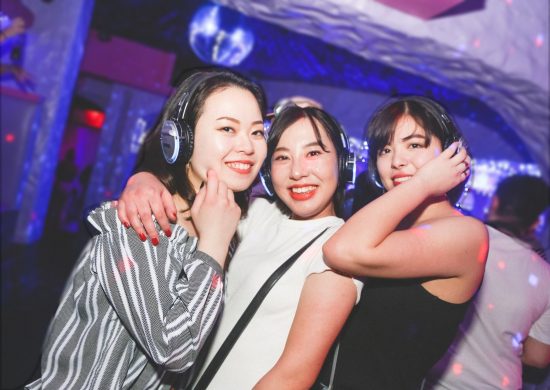 London LOVES Silent Disco!
Are you looking for a unique and memorable way to entertain guests at your next party or event in London or the surrounding areas? Look no further than silent disco hire! With our state-of-the-art headphones and customizable music channels, we guarantee a one-of-a-kind experience that will have everyone dancing all night long.
At Hedfone Party, we specialise in providing high-quality wireless equipment and exceptional service to make your event a success. Our headphones use AAA batteries rather than being rechargeable, ensuring that they won't run out of power in the middle of the party. Plus, our team are just a call away 24/7 to assist with setup and provide technical support throughout the event, so you can focus on having fun with your guests.
One of the best things about a silent disco is the flexibility it offers. Whether you're hosting a birthday party in your backyard, a corporate event in a conference centre, or a wedding reception in a historic building, we can help you create the perfect atmosphere. Here are just a few location ideas to inspire you:
At Hedfone Party, we're committed to making your event a success. Whether you're hosting a small gathering or a large-scale production, we'll work with you to create a package that meets your needs and fits your budget. Plus, with our competitive pricing and excellent customer service, you can rest assured that you're getting the best value for your money.
So what are you waiting for? Contact us today to book your silent disco hire in London, and get ready to dance the night away!
Silent Disco is
fun
affordable
for everybody
for any-age
great add-on
Some venues in & around London that our headphones have once been..
SPECIAL HIRE OFFER FOR LONDON PARTIES!
25 headphones, delivered on a Friday - collected on a Monday
£
110
(Plus refundable deposit of £80)
25 LED Three Channel Silent Disco Headphones

Includes Delivery & Collection by DPD courier