Silent Disco headphone hire throughout the UK including Brighton & surrounding areas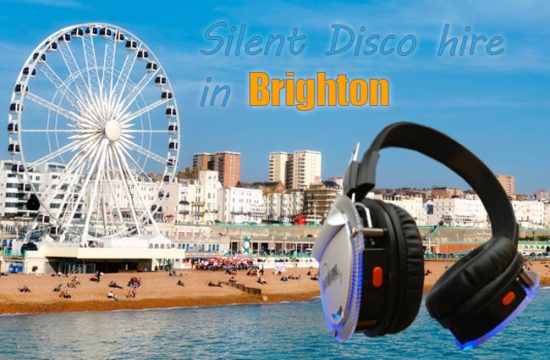 Silent Disco Hire for the Brighton area!
Are you looking for a trustworthy silent disco company that offer great customer service, competitive prices and top quality equipment? Welcome to the Hedfone Party website! We love Brighton so much (and Hove, we love Hove too!) From the abundant pebble beaches to choccywoccydoodah, and everything in between. 
As you have gracefully discovered this page of the website, we can only assume that you know all there is to know about the silent disco concept – however, just in case you need a little refresh, here is a short introduction to how it works.
Firstly, rent your wireless headphones from us! We supply you with just about everything that your event will need for the silent disco to work from a technical basis (wireless headphones, transmitters, phono AV cables, minijack AV cables, plenty of spare batteries), all you need to provide are the music sources – anything that has an audio input, such as iPods/pads, MP3 Players, laptops, DJ consoles etc etc. Our typical transmission system is two channels, however, you can opt to upgrade to our fantastic 3 channel LED headphone system for the ultimate experience.
Get together your family, friends, work folk, wedding guests, clients, customers – whoever it may be – and give them a party experience to remember! It's brilliant fun for EVERYONE! And our favourite thing about silent disco is that you can take it virtually anywhere! (As long as there is a power source for the transmitter)
Silent disco anywhere in Hove? Yes Please! Silent disco on the Vogue Gyratory? We wouldn't recommend it, but if you have found a safe spot – sure. 
Check out the website by using the page links above, or if you are interested in getting a quote – Contact us today
We have been in the business for over 16 years and strive to offer the BEST customer service, products and pricing. three
Silent Disco is
fun
affordable
for everybody
for any-age
great add-on
Some venues in & around Brighton that our headphones have once been..
SPECIAL HIRE OFFER FOR BRIGHTON PARTIES!
25 headphones, delivered on a Friday - collected on a Monday
£
110
(Plus refundable deposit of £80)
25 LED Three Channel Silent Disco Headphones

Includes Delivery & Collection by DPD courier