Private Silent Disco Hire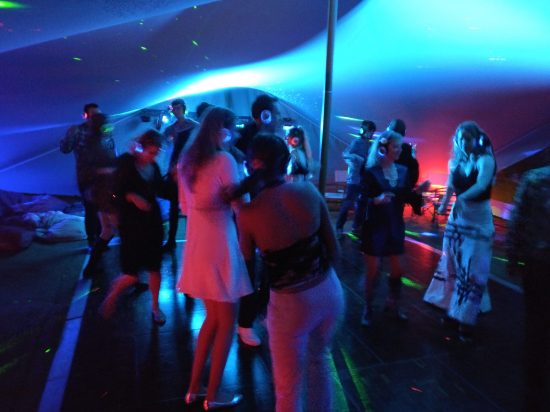 Hire Silent Disco for your party!
Set your party alight with your very own Silent Disco . You won't believe the amount of fun to be had. Whether it is a birthday party, wedding celebration or just a plain old get together, your guests will love it and so will your neighbours. (Due to the fact there will be no heavy bass pumping through the ground.)
Packages start from just 5 headphones!
Our Three Channel headphones come with built in LED lights, too, so you can keep an eye on who is listening to what channel on the dance floor. 
You can provide your own music – either by your own DJs, laptops, phones, MP3 players etc – or you can hire our DJs to do the whole thing for you. Whatever your budget, get in touch to see what we can do for you!
Silent Disco is
fun
affordable
for everybody
for any-age
great add-on
SPECIAL HIRE OFFER FOR PRIVATE PARTIES!
25 headphones, delivered on a Friday - collected on a Monday
£
110
(Plus refundable deposit of £80)
25 LED Three Channel Silent Disco Headphones

Includes Delivery & Collection by DPD courier